Have you seen these amazing Christmas movies as yet?
21 Dec 2020
It's December and that can only mean one thing – Christmas! While the festival is right around the corner, the festive spirit has already set in. The world suddenly seems calmer, the weather more pleasant, the nights brighter and our homes, more cosy. Won't you agree?
Now all you need is a list of the best Christmas movies that will add a touch of cheer and make snuggling with your loved ones (with a large tub of popcorn of course) extra special. But, if you don't have that list, don't worry we've got you!
So, let's take you through some amazing Christmas gems that will definitely make you fall in love with this season:
Jingle All The Way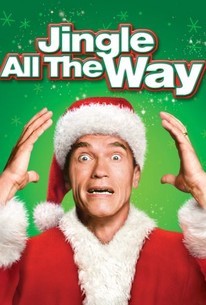 This is an American Christmas family comedy movie directed by Brian Levant, starring Arnold Schwarzenegger as Howard, a haggard salesman. The movie tells the story of a busy father who continuously lets his young son down, but this Christmas he promises to make it up to him by buying the Turbo-Man action figure, the most desired toy of the holiday season. As it turns out, he's not the only father who's made this promise, which leads to a series of funny, adventurous and heartwarming moments. You must not skip this movie!
Home Alone
How can you not have this movie in every Christmas movie list? Right? For those who haven't watched this gem, Home Alone is one of the best movies of its time. Starring Macaulay Culkin, Home Alone tells the story of an eight-year-old boy, Kevin McCallister, who gets left behind at home, by his family who are on their way to Paris. Now, while the parents try to get back to their little boy, burglars break into Kevin's home; well, almost. However, through many hilarious, and some extremely smart pranks and tricks, Kevin defends his home sweet home.
How the Grinch Stole Christmas
This movie has been a staple for many of us and why not? After all, it has Jim Carrey in it! Plus, it's based on the book of the same name, written by the one and only, Dr. Seuss. Thoroughly entertaining for both children and adults, this movie tells us about the Grinch who tries to ruin Christmas for the cheery citizens of Whoville. But, unluckily for him, things take a complete turn when he encounters the endearing Cindy Lou Who.
Klaus
The animation. The artwork. The storytelling. Everything is on point in this magnificent animated movie that narrates the story of the origins of Santa Claus. The film unfolds the story of Jesper, who gets stationed on a frozen island above the Arctic Circle, where the feuding locals hardly exchange words let alone letters. And, just when he is about to give up, he finds a friend in local teacher Alva, and discovers Klaus, a mysterious carpenter who lives alone in a cabin full of handmade toys. This is a perfect Christmas movie that has its roots in friendship, love and the dying art of letter writing.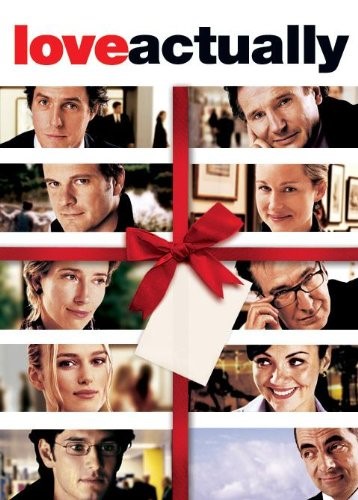 One of the most popular Christmas and holiday movies of all time, Love Actually is a rom-com that narrates 10 amazing interconnected love stories. And who doesn't love those, right? The screenplay delves into many different aspects of love that is shown through ten separate stories involving a number of individuals and their journey in finding romance. Watch it once and you are guaranteed to watch it many, many times again.
So this weekend, get your coziest blankets out, draw the shades, put up some pretty lights and whistle out loud for the whole family to join you on the couch because it's movie night in. And if they don't bother, just scream like Kevin McCallister, "I MADE MY FAMILY DISAPPEAR!" maybe that will do the trick, eh?