Ladies, it's time to spill all our secrets out and talk about bras!
There's no point feeling squeamish or embarrassed talking about one of the most important garments that every woman needs to purchase, or rather feels excited to buy; especially given all the amazing designs and varieties available in the market today. From regular cotton bras to moisture-wicking active bras, these items have come a long way since their inception.
However, even after all these years, and with so much information available online, many women tend to pick bras like cornflakes in the supermarket. STOP! Women, bras have the superpower to give your outfit the perfect look; plus, the right bra can make you feel comfortable all day and give you the confidence to win the world. They are the first ones to go on while we dress up and the last ones to come off every day so, let's give these glorious garments more than 2 minutes and keep these five things in mind while picking them up:
Know your size
Let's start with the basics.
Do you truly know your size, ladies? If you don't or even if you are slightly unsure, take professional help and know your right size. Once you do this, understand that your size will change over the course of time for various reasons. It's best to check your size every 6 months to ensure you are still wearing the right bra. The idea behind this is more important than you think. Wearing the right size will not only keep you comfortable through the day but also help you avoid backache, breast spilling & riding on the back, which can cause serious discomfort.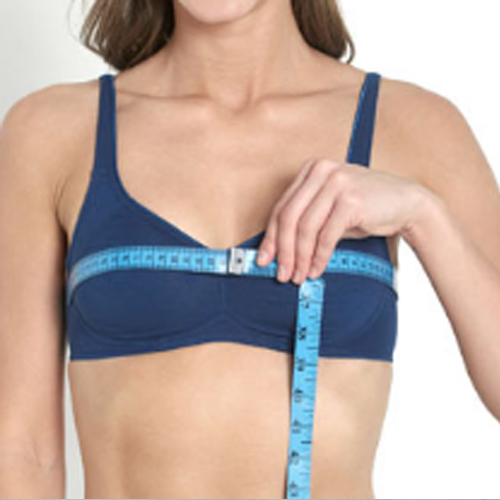 To check your size now, click here
Pick the proper band size
A bra band is one of the most important things you should keep in mind. In the right bra, the band is not too tight or too loose – it feels just right, firmly clasped. It won't dig into your skin, leave marks or come down and dance around. Remember, if the band is over tight, it can ruin the natural shape of the breast by pulling them down. The band on you should never be higher than your underwire. Remember, the best way to know the band size you need in a particular bra is to go to a store and try on a few options you like. The difference between your band and bust measurement will make up for your cup size, for example if the measurement difference between your band and bust is 1 then your cup size is A, if it is 2 then it is B and it goes on. Once you've found your right fit in the cups, if your band size changes you'll need to recheck on your cup size too. Easy?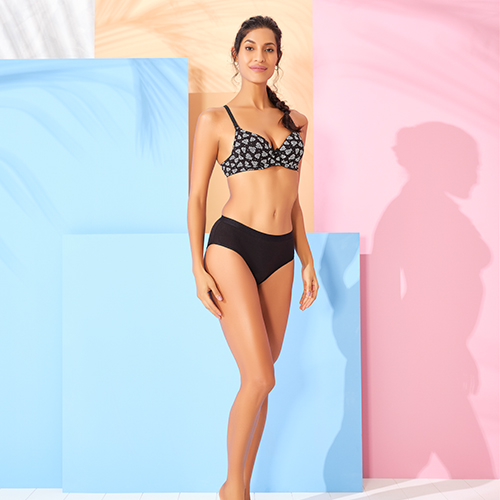 Style #1245P
Know your body type
Get comfy with your body and breast type and take your time to get a thorough understanding of the same. It is also crucial to be aware of your body type so you know what bras to look for. For instance, if you are more of a top-heavy person, you must look for fuller coverage bras, not demi-cups. If you have heavy bottom breasts, Balconette bras are your MVPs, while for our girls with full all round breasts, you should go with the triangle cup and wireless bras. However, if you're not so sure about your shape, make sure to understand that first.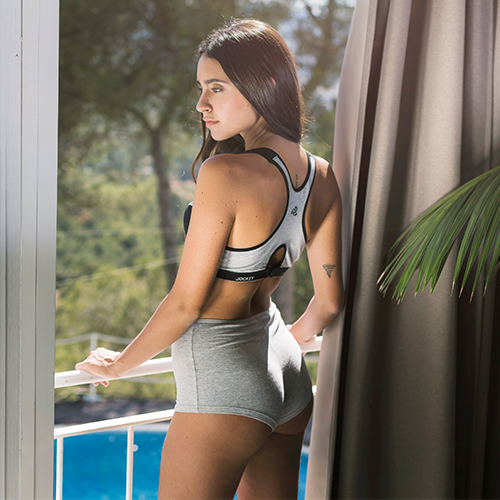 Style #1378
Pick the right fabric
One of the most important things to look for when purchasing a bra is the fabric it's made of. Yes, there are many beautiful designs and details that will catch your eye as soon as you enter your favorite lingerie store but don't forget, the real hero is the material your lingerie is made of. Bras nowadays can be made from a whole variety of materials such as cotton, spandex, satin, silk, nylon, polyester and the list goes on. So ladies make sure you pick the right fabric for the right occasion. If you are planning to purchase a bra for everyday use, ensure it's made of super combed cotton elastane stretch fabric to keep you comfortable all day. If you pick an active bra, look out for moisture wicking fabric and StayFresh features which helps in absorbing sweat and keeps you cool during your workout. And of course if it's a special occasion ladies, go for those silky fabrics that will make you feel special from within. Your bras aren't so basic anymore, so neither should you be!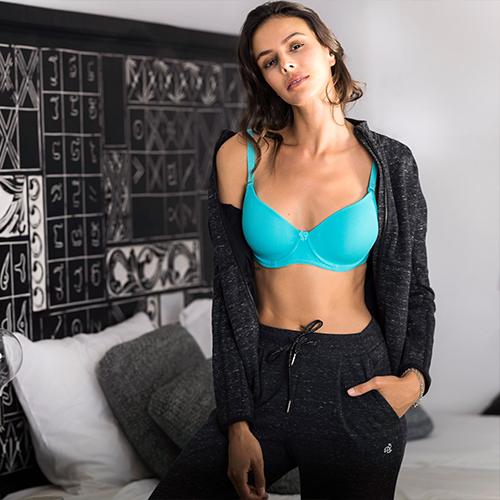 Style #1245
Shop from the right place
Today, there are many national and international brands available online and offline to shop from. As amazing as that is, it can also be a little confusing. Pick a store that has a large collection of bras and some trained bra fitters on hand. This will ensure you get your money's worth.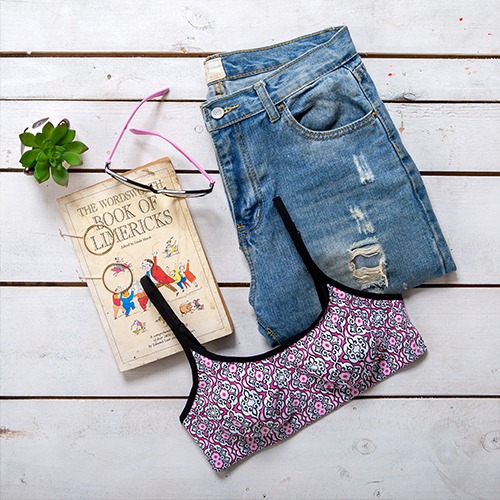 Style #SS12P
Now, ladies! Once you make your purchase, it's totally up to you to take good care of your bras. It's advisable to hand wash, but if you need to put it in the washing machine, make sure to encase it in a protective garment bag.
So, what are you waiting for? Go out there and get your favourite bra today!
Happy Bra Shopping Ladies!