Bras support you throughout the day, ensuring you have a good posture, and helps you feel determined like a boss when youwalk into that meeting room or into your date night! Let's make sure proper care and love is shown to your bras.
Women, tell us, don't you love buying some really beautiful, delicate and comfortable lingerie every now and then? Well, scratch that! Who doesn't, right? Instead, tell us, do you often notice your favorite bras getting ruined over time?
Well, if you do, you're not alone. Many women complain about noticing their bras going lifeless only after a few washes, and it's especially heartbreaking if you've spent a lot of money on it or if you loved how comfortable and confident it made you feel.
Bras love cold water baths
Want to make sure your favorite bras feel loved and stay with you for long? Wash them in cold water! Hot water will only ruin the elasticity, color and even cause much damage to the fabric. However, you can wash them in lukewarm water, if you like, with delicate detergent and let them soak in for 20 minutes. Rinse off with cold water by showing some tender loving care!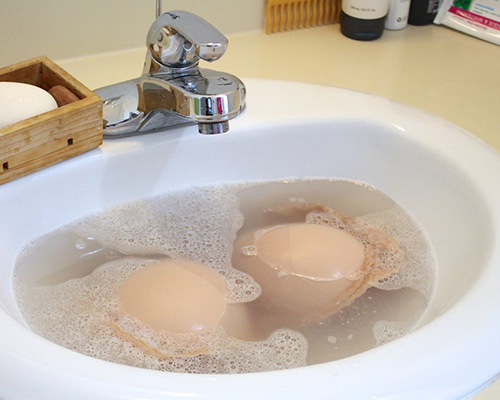 Show some love while washing your bras
If you enjoy investing in delicate intimate wear but hate washing them with your hands, darling, then let us tell you that this love story won't last for long. You can enjoy wearing your favorite bras with all that stunning fabric and lace detailing on them by showing them some love and gently washing them with your hands. But, come on, if you live a busy life, we understand if you want to wash your delicate in the machine, and there is no judgement! Get a special bag for your adorable bras that will serve as a life jacket for them. Then choose a gentle cycle, cold water, and a delicate-specific detergent. To avoid tangles and twisting in the machine, hook the band of each bra. Hand wash or machine wash - make sure to follow the right steps to show your bras some love!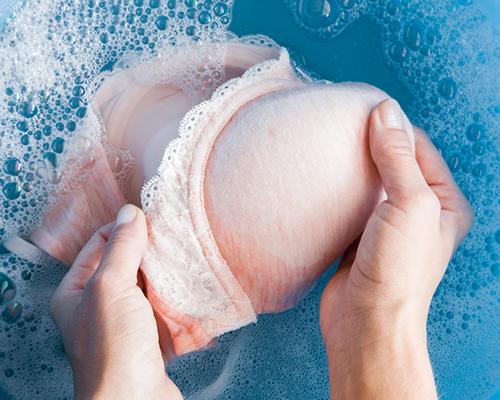 Reserve the twist & turns for styling
Hey ladies! While you have an alternative method of machine washing your bras, do not take that as an advantage to put your bras in the dryer! When drying your bras avoid twisting and turning them to squeeze out water. Instead, just hang them to dry with the help of the middle portion of your bras and let it air dry and the water drain out by itself. This will keep the shape and ensure the fabric lasts longer without any damage. Unlike the way regular clothes are washed, bras need to be treated gently because of the way they are designed. One has to be more mindful of the straps, hooks, etc. if you want them to last longer without suffering any wear & tear.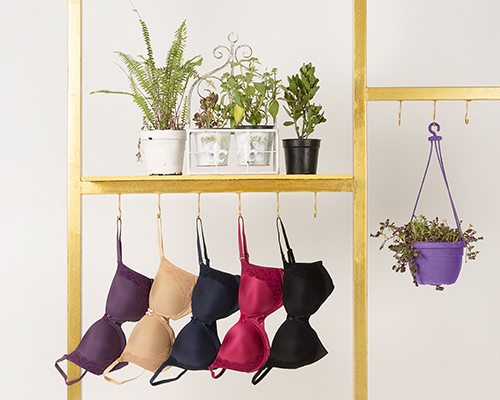 Heat is not your bra's friend!
Okay, who started this 'ironing your bra' business because we would like to speak to them. Seriously, girl, keep that heat machine down and let your bras be. The heat from an iron is too strong for your delicates, so instead, just steam, if you have to and make sure to store it in a way that ensures no creases.
Give them their own space
Lastly, it is important to make sure your bras get the space they deserve. So, instead of folding them up and tucking them in, dedicate a small corner or even a box for your bras so their shape remains intact, and you can enjoy wearing your favorite pieces and have a long relationship with them.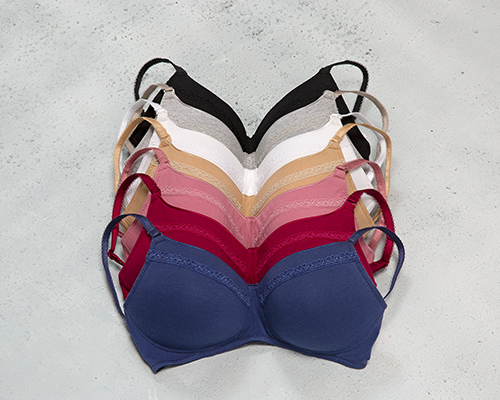 Before you leave, here's another piece of advice we'd like to share. Ladies, stop wearing the same bra for 3-4 days in a stretch. Well, hygiene is of course the top reason, but also this will stretch your bra out and not allow it to spring back into shape. If you go easy on your lingerie and show your bras the love they deserve, trust us, they'll love you right back. Finally, everything has their own lifespan and your favorite bras do so as well. Bands are a good indicator for the lifespan of your bra. When your right size band starts riding up even after tightening your hooks, then it's time to bid adieu to your old ones and time for a new shopping spree!