Let's be real, this whole year and the last one has been all about comfort – if it's not elasticized, loose or has a drawstring around, we don't want it. However, if you are taking this mindset to the mat, you are only hurting yourself. But, you're not alone. According to a survey, 44% of women admit that they do not wear a sports bra during exercise.
Girl, we get it. Strapping them tight and fitting them in feels like a lot of effort even before you have started your first rep. But, do not forget, ditching the support you need during a workout can have a detrimental effect on your body in the long run.
Listed below are a few important benefits of wearing a sports bra. Take a look:
One Goal – Support
Jockey's active bras offer the support you need during an extensive workout. How? Well, they are specially designed to support the movement. Contrary to your regular bras that support bust from the bottom, active bras envelop your breasts to limit horizontal movement. Plus, wide straps distribute weight evenly and avoid creating pressure points on the shoulders.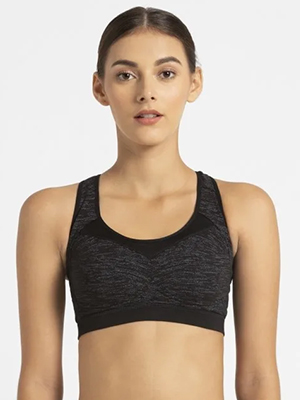 Avoid Discomfort & Pain
Many women often say, "I am not into sports or physical activities, so I don't need a sports bra." Women, if you even go for a walk, do yoga, indulge in simple exercise at the gym or stretch in a park, you need a sports bra! For this, we will need to first understand the types of sports bra available in the market – low-impact, medium-impact & high-impact. As the names suggest, each of them has been designed to cater to a specific need. So select the one based on your requirement. For example:
Low impact: It can be used for walking or yoga

Medium impact: This can be used for walking, yoga or gym

High Impact: It's used for jogging, running, athletic sports, gym or Zumba
A good-quality active bra is designed to handle movement and motion with perfection. Invest in one and you'll see the difference.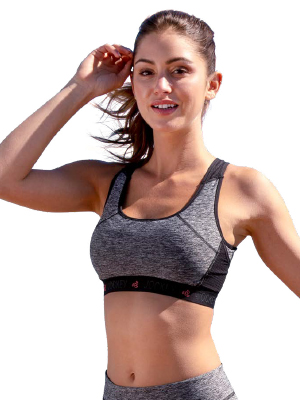 Reduce Long-Term Sagging
No woman wants to sign up for this one, right? So, let's work on getting the body we desire. Researchers believe that if movement is combined with inadequate support, it can lead to long-term sagging. And the best way to avoid is… yes, you guessed it right – A sports bra!
Say Goodbye to Chafing
Jockey's active bras from their 'move' collection focuses on two important things – avoid chafing & StayDry Treatment that wicks sweat away from the body, keeping you dry throughout your workout session. Besides, it also uses StayFresh Treatment with antimicrobial properties that keeps you fresh throughout the day. Comfortable and functional, it's like a runner's dream come true.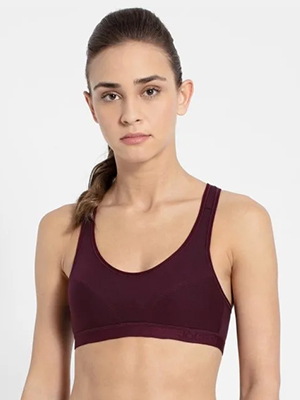 Make A Fashion Statement
Gone are the days when you had to stick to a few basic bras for your workout, due to lack of options. It's 2021, and sportswear is in trend. Sports bras/Active bras have become a major fashion item that can be donned outside the gym too. You can sport one even while lounging at home, running errands or simply doing chores. They are easy to slip on and don't leave any marks. Who doesn't want that?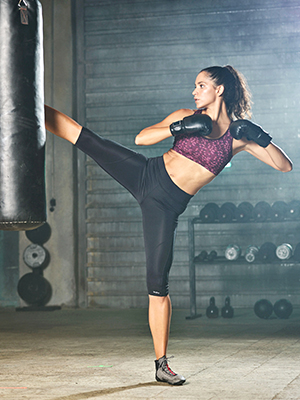 So, the next time you are busy shopping for the right outfit and shoes for your workout, do not forget to add a comfy and stylish sports bra to that list. Girls, trust us, you need this!