Growing up, did you girls get excited to shop for your first bra only to realize it's not all fun and games soon after? There's always something poking, something peeping or something just not sitting right, right? Well, girls, it doesn't have to always be like that.
We are sure, by now you have already figured out some amazing hacks that make wearing a bra an enjoyable and a fun experience. However, for those who still haven't, we have a few bra hacks, tips and tricks which will make your life so much easier.
Let's get started!
Nip it in the bud
Want to avoid the 'headlight effect' but don't want to ditch your non-padded bra? Well, then your best option is to use pasties or silicon cups. These will give you a seamless appearance and you can totally enjoy wearing your favorite bra with any outfit.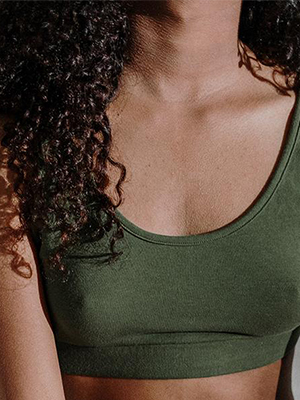 Straps or no straps that the question!
Look, it's absolutely fine if your bra straps shows when you wear a tank top, but we do agree that it can spoil the look. So if it bothers you, buy a converter ring and pull both the straps inward to create a racer-back style. This will let you flaunt your tank top without your bra strap coming in between you and your amazing sartorial choices. However, if you are looking for an instant solution you can also use a paper clip to keep them tucked in comfortably. DIY to the rescue, right?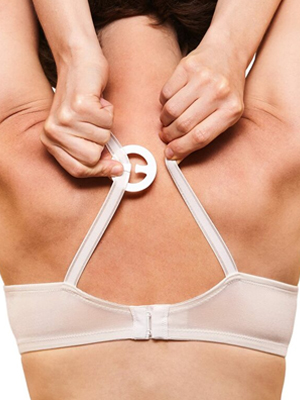 Secure those straps
No honestly, this hide and seek can be so painful and embarrassing, especially in a professional environment. So, let's get to the chase and stick those straps where they belong – underneath the seams of our tops. All you have to do is sew a strap holder under your blouse or tops with a wider neckline. Another alternative is using fashion tape, which is a double-sided tape that helps in securing your bra straps. Stick it under or over and you are good to go! No peeking, no seeking!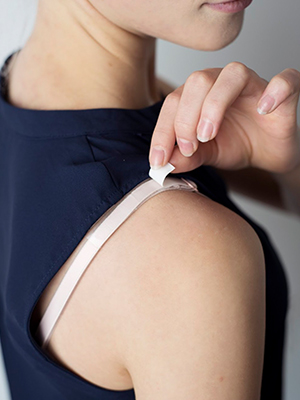 Bring back backless
Every girl loves a good backless dress but a big strap sticking out can totally kill the look. We get it. So, here's a hack. If you don't have those bras with an extra strap that wraps around your front and pulls the back strap down, invest in a converter belt or take an old bra and sew the cups into your dress with a few quick stitches and enjoy flaunting your beautiful dress in all its glory.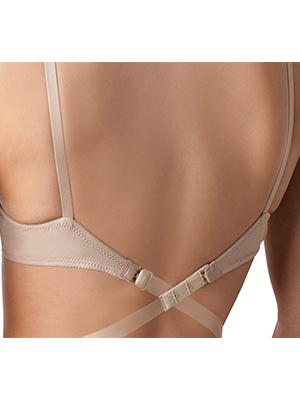 Prevent those scars
Girl, we feel you. Even though bras make us look and feel great, there are certain things that can definitely be a turn-off such as the underwire poking us in the ribs and armpits or the straps digging into our flesh. If you are tired of these too, here's an idea – switch to using silicone gel pads on your shoulder. These will avoid your skin from suffering and keep you comfortable all day. Likewise if a broken underwire is causing any discomfort, pull it out and wrap a tiny piece of duct tape to cover the sharp, sticking wire and push it back in as far as you can.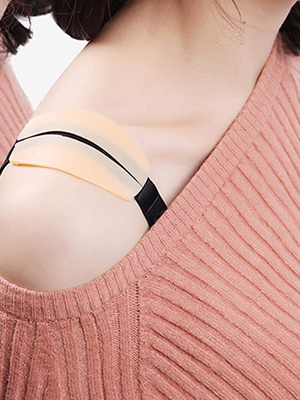 Leave them high & dry
If you don't have a dedicated space for your bras, hang them on a hanger instead of tucking them in and spoiling the shape. This way you can save a lot of space and hang multiple bras neatly in a corner. FYI, this is also a great way to let your bras dry. And lastly a small bonus tip ladies, while travelling, bunch up a few socks or underwear and stuff them into the outer cups of your bras so your cups are intact.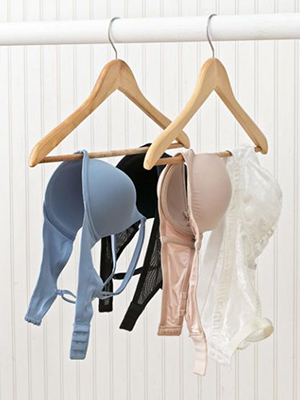 Hey ladies, from comfort to storage, we hope we were able to enhance your bra experience and help you discover a few hacks that can let you enjoy wearing your bras with more confidence.
Ciao!