The year is 2021 and people around the world have tweaked their social habits to fit the "new normal." Our homes have become our safe haven from the confines of which we work, connect, create and socialize; all in the comfort of our coziest outfits.
During such times, all you need are comfortable clothes, be it innerwear or outerwear to sail you through the day. Like, a
bra that you can slip on quickly to grab that pizza delivery, attend virtual meetings, watch movies all day in or even run casual errands; a bra that understands our need for comfort, support, and style.
Sleep & Lounge Bras give us the vibe to wear, relax and repeat.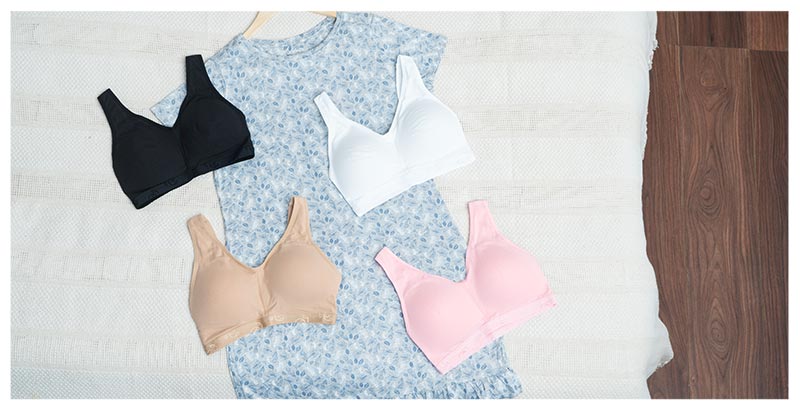 Belonging to the comfiest, softest, and easy to wear category, these bras are perfect to throw on when you just want to be comfortable in your skin and enjoy lounging or sleeping but with a little support. To simplify it further:
Sleep bras are a dream come true for women; especially for those who do not like to go to bed bra-free. These bras offer the right support with zero irritation or discomfort so you can sleep like a baby.
On the other hand, lounge bras, as the name suggests, are designed for lounging and to indulge in any other similar activities. It is perfect to throw for a comfortable WFH day or chill in on a lazy Sunday.
Now, while both these bras are amazing, here are a few important things to keep in mind before investing in them -
Lightly padded
No jabbing, no poking? Yes, please! Doctors across the globe advise women to never sleep wearing wired or heavily padded bras as they have the potential to hinder blood flow. Now, this can be discomforting for women who have trouble sleeping without a bra on. But not anymore! Sleep bras are perfect for those who want to wear a bra even when sleeping, but with absolutely no risks involved.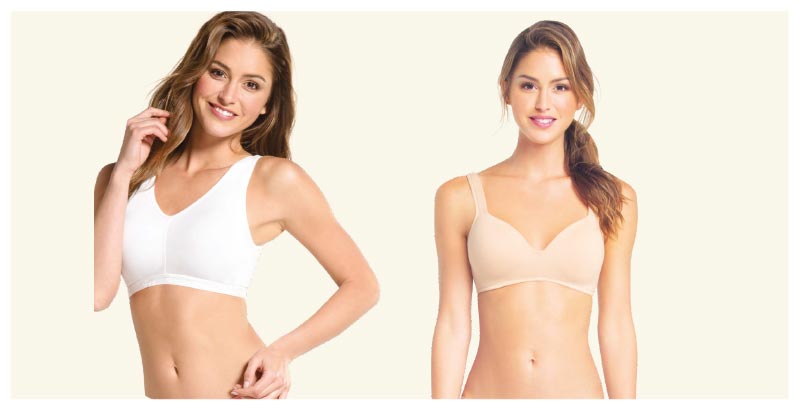 Similarly, lounge bras, like sleep bras are also lightly padded. So, you can attend those back-to-back video calls or chill on your couch without the feeling of something poking or digging into your skin.
High-quality fabric
The one thing that is generally questioned is the right fabric! No matter what type of clothing we buy, we always look for high-quality fabric. So, what makes your bra any different? Therefore, when buying a lounge or sleep bra, do not compromise on the quality. Check for super combed elastane stretch fabric with ultra-soft and durable under band to enjoy comfort and freedom all day & night long.
Full coverage
This is really a choice but it's still advisable to pick the one that offers full coverage to avoid any spillage and enjoy maximum comfort. So, when you sleep, lounge or work, full coverage helps you be carefree all day long. Besides, full coverage bras provide extraordinary support and smoother silhouettes to women of any breast shape and size.
Slip-on
Last, but the most important point to analyze before you purchase a sleep or lounge bra is the fit. Ensure your bra is a slip-on or pull on that does not have any fastening on the front or back. This will not only give you a seamless fit & super-soft feel but also avoid any digging in your skin when you are lounging or sleeping. This option is perfect for those who want the support and style of lingerie without compromising on comfort.
So, say goodbye to those pinch marks and pokes, and say hello to a world of comfort and style with our Sleep and Lounge Bras!