Lingerie, as we all have come to FINALLY realize and accept over the years, is more than just an essential piece of clothing. It is quite literally – A Game Changer! Just like wearing a stunning dress or a fierce pair of heels can make you walk with confidence, slipping into lingerie can instantly make you feel sexier, positive and more confident. Think about it – it's the foundation of your outfit, so why would you pick anything less than extraordinary?
Moreover, there are no rules, so you can change your style every day. Feeling frisky? Try a black lace bra with some thigh-high stockings. Want to keep it simple? Slip into a soft camisole and some boy shorts.
So, what's your lingerie mood?
FLIRTY
If you are feeling playful and fun, we suggest adding a little lace here and there. Pick a very pretty, very feminine color that's not over-the-top, but perfect enough to compliment your skin tone. You can match it with the bottom of the same color.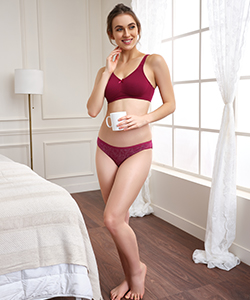 CLASSIC
It doesn't get any more classic than a dark-colored lingerie set with a tiny bow and some lace to give you the perfect combination of sexy and cute. This set is chic, powerful and timeless. You can choose from different fabrics, cuts and types to suit your mood. Trust us girls, with this classic look, you'll never, ever go wrong.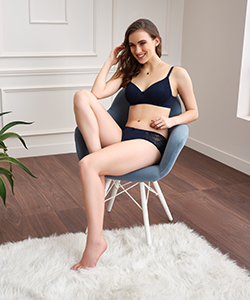 EFFORTLESS
Too bored to jazz up your lingerie game today, but still want to look cute? Try a nice and comfy camisole, put on your favorite shorts and you are good to go! It's cute, it's edgy and it's definitely effortless. A soft camisole exudes sexiness and is undeniably comfy too.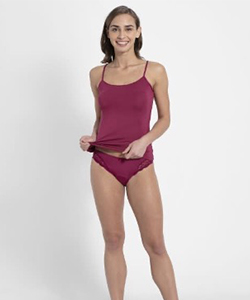 ROMANTIC
In the mood for some love? Well then, let's set it right with colors that will suit your state of mind like peach, pink or maybe cream? These pastel colors are romantic and feminine at the same time. Just add a touch of sheer, lace or ribbons to it and oh, girl, the end result will be absolutely dreamy.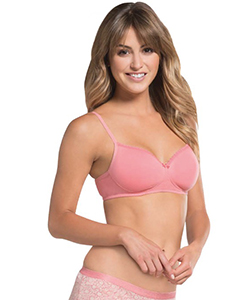 ADVENTUROUS
Want to scale the peak of a mountain? Want to run that marathon you've added to your bucket list? Want to get your fitness goal on track? Do it all with the right lingerie that gives you the right fit and support, but also makes you look like a million bucks. Yes, why settle for something boring when you have set the bar so high? Pick bright and sassy colors that add a spark to your day and set you in the right mood.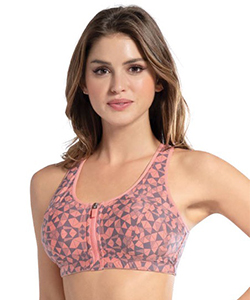 Don't forget, the colors you choose can have a big impact on your mood. So choose bright, happy colors that will boost your confidence and help you feel young, fun and energetic. But most of all, girls, remember lingerie is for YOU! So, don't hold yourself back and have some fun.