Years ago, buying a bra meant picking the same old style in a few basic colors. They weren't pretty to look at or very comfortable, to say the least. Over time, ideas and perception changed and soon enough brands across the world started focusing on tailoring pieces, while keeping a woman's requirements and choices in mind. Hence, technology was introduced in fashion, which brought a revolution in the lingerie industry.
This created a space in our wardrobe for underwire bras that were a huge hit amongst women of all age groups. After all, the support, lift and styles were too good to ignore. However, the key element was missing – comfort. This gave rise to another question, "What if there was a bra that gave the same support & lift as an underwire bra, but without the wire?" Or "A bra that allowed you to work long hours, attend meetings, run errands and do chores, without feeling uncomfortable or uneasy?"
To which Jockey woman answered.
Presenting, the Magic Undercup Bras by Jockey woman. A bra that gives you the support and lift you need, all day long. Basically, a perfect work mate who "KNOWS YOU."
What is a Magic Undercup Bra?
A Magic Undercup Bra, as the name suggests, has a magic under cup, or what we call a special bifold elastic around the cup, which gives you the support of an underwire bra without the wire. So now you can enjoy extraordinary support, perfect lift and seamless shape, minus all the fuss. Besides that, the softness of this bra does wonders to your skin, without compromising on style.
Here are some of the key features of Jockey Woman's new Magic Undercup Bra:
Feather-light
Jockey Woman's Magic Undercup Bras are crafted from soft-touch microfiber elastane stretch fabric that offers a luxurious and smooth hand feel, giving you a unique chance to experience comfort like never before. The fabric used in this bra also plays an extremely important factor in making this bra feel light as a feather. So you can enjoy softness, durability and freedom, all in one.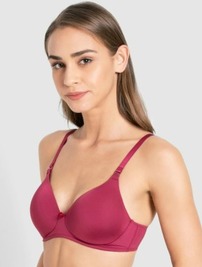 Multiway styling
A bra should always encourage versatility, and this is exactly what Jockey bras offer; including our Magic undercup bra. This bra comes with straps that can be easily styled in multiple ways, be it criss-cross, halter style or racerback, depending on your mood, outfit or vibe, making it a perfect choice for any occasion or season.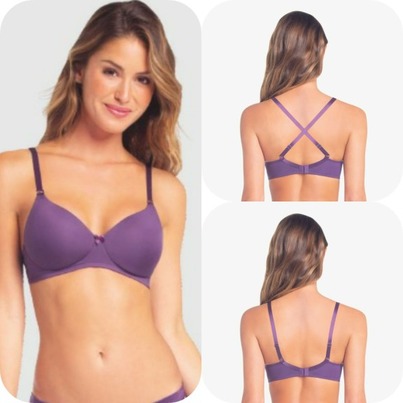 Adaptable & adjustable
These bras also feature smooth and soft adjustable straps to give extra support to the shoulders. So now you can get through the day without constantly adjusting your strap that's either digging into your skin or sliding off your shoulder. Plus, the broad bottom band prevents any ride-up too.
Full coverage
Many women choose full coverage bras as they offer a smoother silhouette, extra support and tackles all your spillage woes. Although, such bras are perfect for women of all breast shapes and sizes, it is especially a blessing for those with heavy breasts as it ensures full protection and support. This feature also enhances the key highlights of this bra – fit & comfort!
Brilliant Colors
Instead of choosing the same mundane colors, shake things up and pick those colors that evoke confidence and inspiration. Available in some cool shades & unique palettes, Jockey Woman's Magic Undercup Bras give you the freedom to select colors that match your personality & your outfits too. Therefore, allowing you to fill your closet with bras that really 'KNOW YOU'!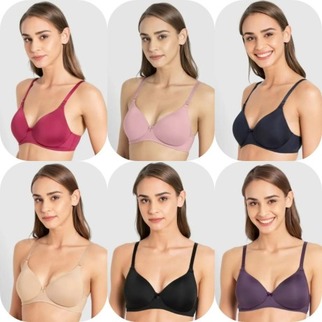 It's a new world and a new day where technology meets trends, giving women around the world a chance to explore, experiment and enjoy lingerie like never before.
So be ready to embrace this new experience with Jockey Woman's Magic Undercup Bras!